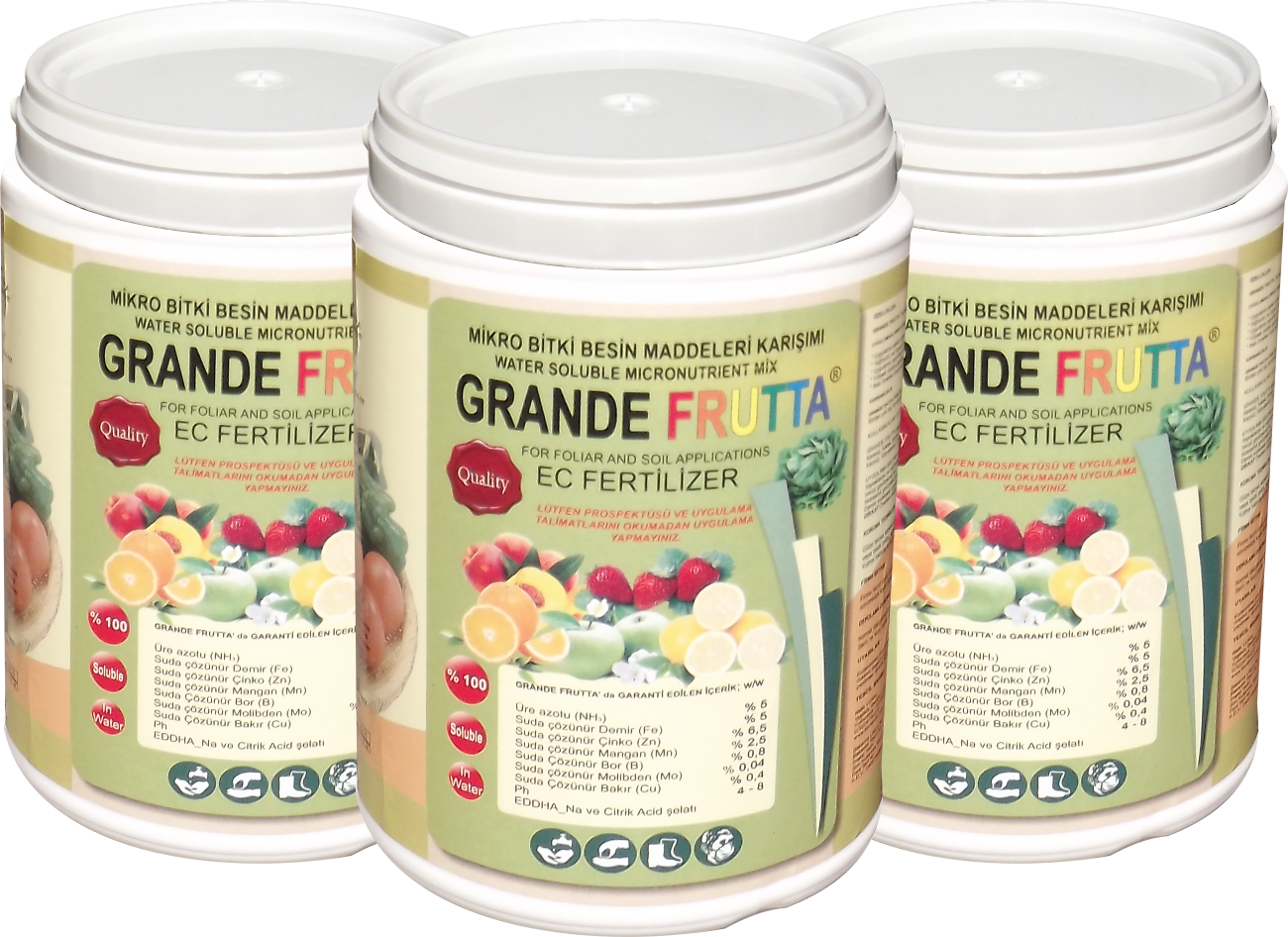 A valuable preperate used for meeting the basic macro element need of plants that are %100 soluble in water.
The micro element proportionality in content of Grande Frutta is greatly formulized. Micro elements are chelated with Citric Acid
Grande Frutta can be used in both root and leaves applications.
Grande Frutta could even be used in the inflorescence term of plants thanks to technology used to produce it.
Grande frutta increases the resistance against diseases by correcting the deficiencies of micro element of plants.
Grande Frutta lowers the costs by decreasing the materials to be used.
Therefore, in the case of using Grande Frutta properly and in the right time , it will yield big profit and increase the attractive appearance of the production.
Warning:  Please don't exceed the dosage limit in such products. It could be used securely by applying  the stated dosage limit on the etiquette.
Grande frutta
Water soluble micronutrient mix
Guaranteed Content                       :  %/W
Urea Nitrogen                                  :  %  3
Soluble ferrum                                 :  %  3
Soluble Zinc                                     :  %  1.5
Soluble Manganese                       :  %  2,5
Soluble Boron                                  :  %  0,8
Soluble Molybdenum                     :  %  0,04
Soluble copper                                :  %  0,4
Stabilized Ph interval:                              4-6
Chelate of Citric Acid